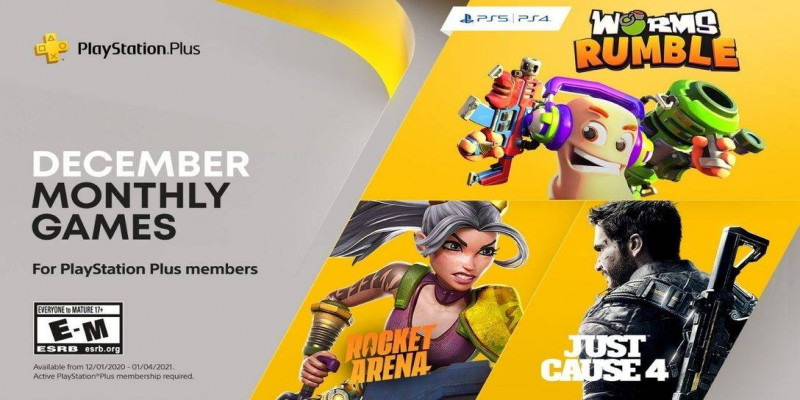 Playstation Plus games for December
Sony's year ending
Sony Playstation is ending its year by giving the PS Plus subscribers (both PS4 and PS5) 3 games. These game will be available from December 1st untill January 4th.
Worms Rumble
Worms Rumble is Worms like you've never played it before, with intense, real-time, arena-based 32 player cross-platform combat. Get ready for Deathmatch and Last Worm Standing modes where you're only ever a Holy Hand Grenade away from death!
💲 Get a Hard Copy on PS4
Just cause 4
Welcome to Solís, a huge South American world home of conflict, oppression, and extreme weather conditions.
Just Cause 4 sees rogue hero Rico Rodriguez land in Solis to hunt down the truth about his past, at any cost.
Strap into your wingsuit, equip your fully customizable grappling hook, and get ready to bring the thunder!
💲 Get a Hard Copy on PS4
Rocket Arena
Rockets control everything in Rocket Arena, an explosive 3v3 shooter where you're never out of the action. Master your hero's unique rockets and abilities to rule the arena and become a champion.
💲 Get a Hard Copy on PS4
Last Thing!
Keep in mind that PS4 titles are always playable on PS5 through its Backwards Compatibility feature. We saved the best for last, Sony announced that multiplayer will be free for the weekend of 19-20 December even if you are not a subscriber, so lock your guns and then spray and pray!
Did you know? One of the earliest video games was created by a physicist.
Until next time people