Get to know
all about Sudorealm
SudoRealm is a playground of nerdy knowledge and more. It's a growing community aiming to inform and educate.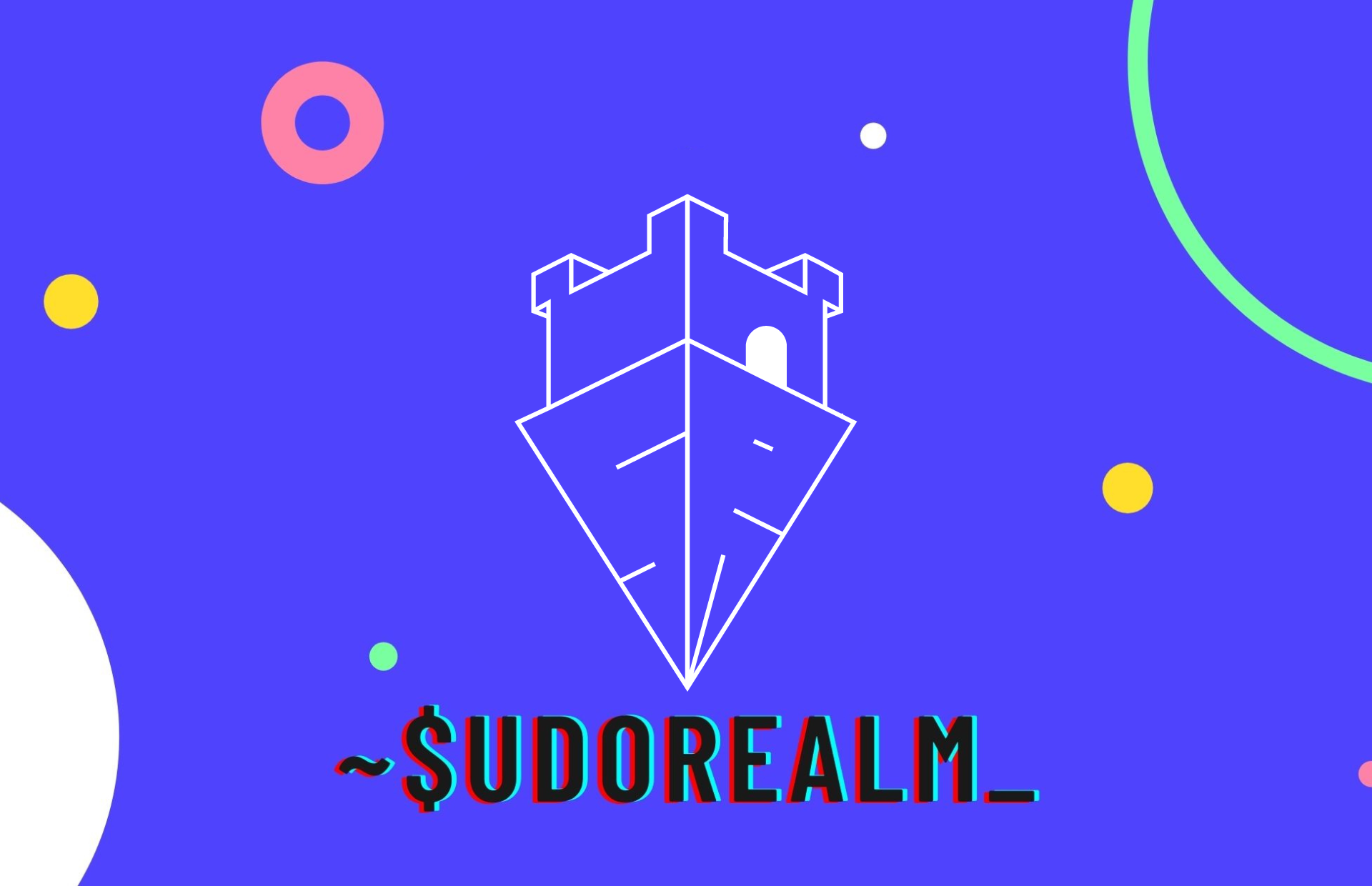 Get to know
All about Sudorealm
Welcome, you have discovered sudorealm, the pet project of a single Developer @DevThanos
Sudorealm is multi-user blogging platform, it was created with the writter in mind and it aims to provide an easy way for everyone to share their knowledge, give usefull information, express theirselves, and most importantly, become a part of a close comminity!
📝 Some general details
One could call Sudorealm a plain old-fashioned blogging platform. Well... it is, For now that is 👀! But let's dive into some of Sudorealm's features.
You can become a regular Realmer by Signing Up
As a realmer you can crown a post, that's right Crown!!! 👑 it's a Realm after all!
As an author a.k.a. Sudoer you can write new posts, keep drafts, appoint them to a realm and give to them new tags. Also you could attach to them affiliate links that you want to showcase at the end of your post on a dynamicaly generated section
💰 The affiliate link feature is a bit more complex than it seems. Every sudoer can create their own affiliate category and build categorized links! This will serve a higher purpose in the future updates 👀
No hidden fees!
Many many more features coming!
The Creator's note
The main concept behind Sudorealm is that I didn't really want to go the easy way, to download and install a wordpress blog and click my way through new features. Since I am a coder I thought I should built something from scratch. I don't even care if this project will generate any revenue whatsoever, I am here for the ride you know and create whatever I see fit, or whatever the community suggests. I am here to listen and have fun. Who knows where that will take us! 😎
✅ Roadmap/ToDos
🐞 Constant bug fixing. I swear to God I keep breaking stuff 😬
A Page with all the Realms, like a showcase - ✅
Newsletter, a very boring task... will do it though, 'cause I love spamming people! 😈
A Better Following System. I built one on the previous Sudorealm which was not scalable...
Declare Realm Kings and Queens🤴🫅. Who shall rise to the throne of their favourite Realm?
Affiliate Store front 🏪 👀! A section for every Sudoer, with all the public affiliate links that he/she has created for all the Realmers to roam!
Personal Feed 👀, A feature for every realmer! Access all your crowned posts, browse through your saved posts etc... I don't know, whatelse? You tell me 😊
Ability to Sign up with your Google Account
Badges!🎖 Based on your activity in the realm all users will acquire Badges!
🚩 Special posts with unlockable content! Solve the question get extra content! 😍
Many more... Who knows what the future holds, right? 🔮
🤝 We Want to Thank!
Without them we would still be drowning in a sea of bugs! But!!! With their generous attributions we have managed to just float in a sea of bugs. We are very thankful for their time!
Shoutout to:
💬 Reach to us!
You can always send us a message through our
Facebook page.
We also got a new Discord server cooking up to integrate it with the site and use it's notification system. So stay tuned for that too.
Ready to Forge an Alliance
🤝
Join our alliance and play a pivotal role in the evolution of our digital realm! By aligning with our pricing model, you're not just accessing premium features; you're becoming an integral part of our journey. As an ally, your support propels us forward, ensuring we continue to innovate and thrive.
Lifetime membership
As valued allies, exclusive content awaits you 👀. Unlock a suite of premium features and gain early access to ally-only enhancements in our realm. With our month-by-month commitment, you're always privy to our most coveted updates!
What's included
Premium Content Access
Ally resources + Unique Ally Badge
Access to Affiliate store front 🤑 (🔮)
More to come...
It's like buying a pint 🍺. But less!
€1.99 EUR
Forge Alliance
Invoices and receipts available for easy company reimbursement