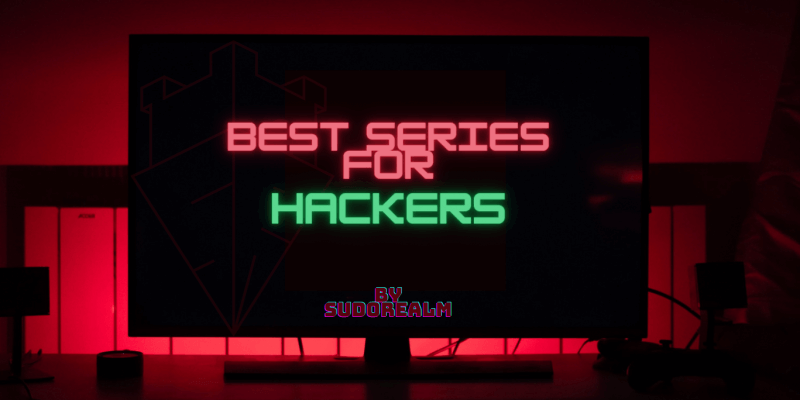 Best TV Series every Hacker must watch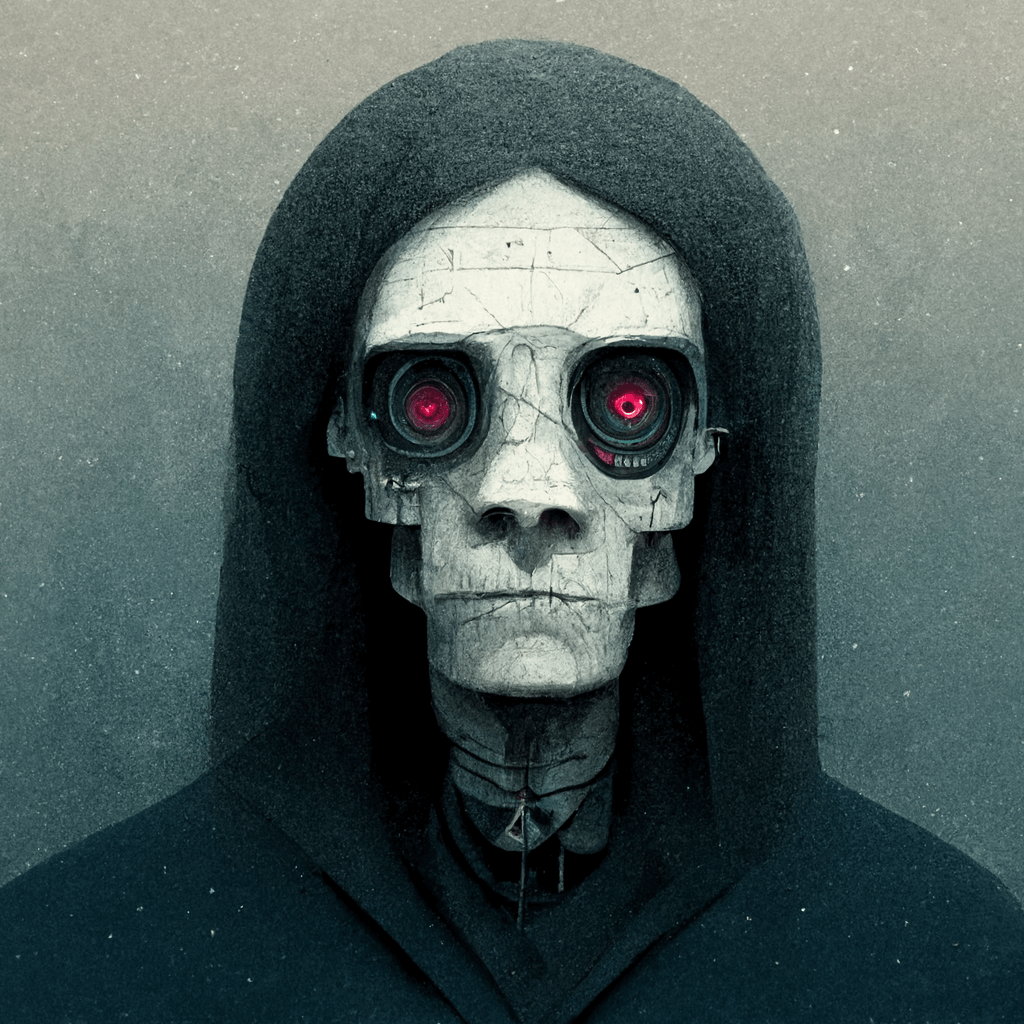 Who doesn't love a care-free rainy Weekend? Just chilling with or without company and binge-watching your favorite show. I know I do!
My name is Thanos and I am addicted to tv series. I am also addicted to hacking these days.
Don't get it twisted, I am not trying to get into the most hidden Silicon Valley servers (couldn't even if I tried), I am playing around with electronics, building cool ideas, occasionally throw a vulnerability scan or two, jam my girlfriend's connection to the Wi-Fi and other fun interesting stuff, but most importantly, I focus on the peripherals of hacking, which contain hacker's tales and adventures, hacking movies, and documentaries with cool ideas, various forums, articles, and YouTube videos, etc...
You see, I deliberately left out Hacker tv Series, and Series about tech in general. Because they have a special place in my heart. The Never-ending episodes filled with crazy sci-fi ideas and real-life hacking techniques are here to stay, and if you are technologically inclined, believe me when I say to you that they are sometimes the best thing to do when you feel under the weather or even if you want something inspiring to drive your adrenaline to hack extreme!
I could go on and on listing the reasons why I love the action-filled Hacker tv series, but I believe you'd rather read a list about the Series instead.
So let the listing begin!
Silicon Valley
My favorite comedy TV-series ever! A group of programmers struggling to make their startup idea the new whale in Palo Alto!
Every character is a special case and together they create a hilarious combination that can make even the cringiest moments unexpectedly comical! I mean, Look at them... Stallions (You either get that, or you will get that when you watch it).
This tv series is full of coding terms, hacky situations, and computational detail that will definitely pick your interest. Also, it gives out a pretty realistic image of what is happening in Silicon Valley.
I would like to conclude with, Fucking Gilfoyle, the Group's networking and systems Engineer, Laveyan Satanist, Hacker, and Canadian. Without a doubt, a hacker's role model... This guy...
I could go on forever about this masterpiece that constantly maxes out Nerdiness. But I'll stop here.
To the next one! ⏭
IT Crowd
~ Hello, IT...
~ Have you tried turning it off and on again?
The comedic misadventures of Roy, Moss, and their grifting supervisor Jen, a rag-tag team of IT support workers at a large corporation headed by a hotheaded yuppie.
You know what they say about British comedies right? They are good. And the IT Crowd manages to make Technical Support look fun. And that's an achievement!
It is now considered a classic and I always recommend it, not only to technologically inclined peers but to everyone. If you are a nerd you will definitely get a few more jokes.
One thing is for sure, the I.T Crowd hits all the right notes and is the perfect combination of everything you've come to expect from this type of show.
Westworld
Set at the intersection of the near future and the reimagined past, explore a world in which every human appetite can be indulged without consequence.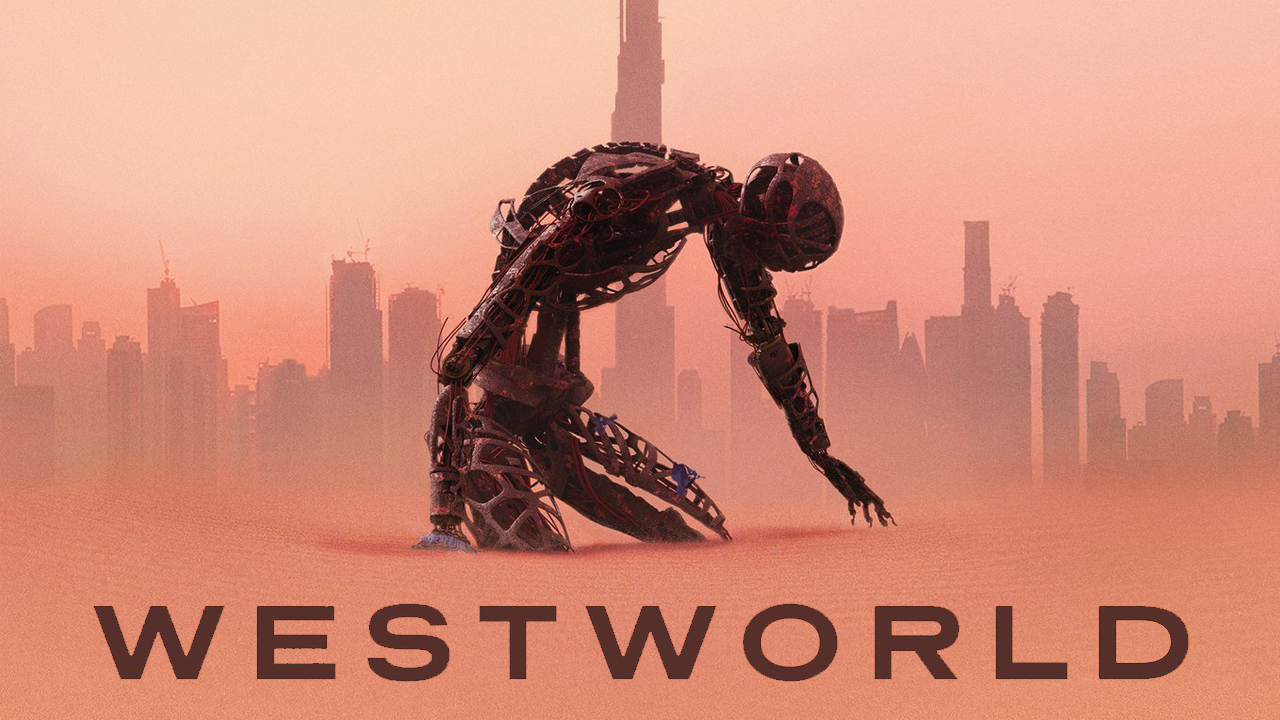 We are talking about a Season 1 masterpiece! Hands Down, Phenomenal! Get your thinking caps on, you are in for a ride!
I loved how Westworld got me thinking, It, figuratively, lit up my thinking match, and got my head full of ideas. I don't have much to say about the other seasons but trust me and watch Westworld Season 1.
Black Mirror
In an abstrusely dystopian future, several individuals grapple with the manipulative effects of cutting edge technology in their personal lives and behaviors.
Let's talk about Tech gone wrong. Or maybe we should just give a deeper look at the meaning behind Black Mirror's every single episode!
Every technologically inclined individual has the potential to shape the future with their work, a click at a time! Therefore, it is mandatory to think about the line, and where he/she has to draw it. A bit exaggerating I know, but I am trying to stick to the mood of Black Mirror 🙂
My favorite Black Mirror Episodes:
White Christmas
Nosedive
Hang the DJ
Metalhead
Black Museum
And then there's Bandersnatch...Damn...
StartUp
A desperate banker, a Haitian-American gang lord, and a Cuban-American hacker are forced to work together to unwittingly create their version of the American dream - organized crime 2.0.
Look, the actors are brilliant, the plot is well thought out, the action is thrilling. You can find plot twists, and times where you actually sympathize with the main characters' pain.
To everything above, add real-life hacking and tech knowledge, Dark Web e-shops, Cryptocurrency related crime, Crooked FBI Agents, and many more!
StartUp is legit amazing guys. I remember binge-watching the shit out of it, and the moment I finished it I called my coder best friend and I was like "Dude, I just finished this TV Series and it blew my mind, you will love it!"
You have to give it a go! You will be amazed.
DEVS
A computer engineer investigates the secretive development division in her company, which she believes is behind the disappearance of her boyfriend.
1 Season phenomenon. TV mini Series, DEVS, is a hidden gem! This Mind twisting, Futuristic, Dystopian, all-around mysterious Sci-Fi Drama will leave you in awe.
The visuals are eye candy, the sounds are lilting and always keeping you on the edge of your sit. Nick Offerman is A M A Z I N G, and truly an incredible actor. This guy can go from lovely teddy bear to psycho billionaire coder genius in a flash of an eye. But thankfully the good acting doesn't stop with Offerman, the rest of the cast is also doing an amazing job not letting the surrounding feeling that something is going wrong, fall apart at any point.
As a hacker and a coder, I felt a connection and a vast plethora of emotions overall. If you have the free time, this mini-series is 6 hours and 49 minutes emotional Roller Coaster.
Mr. Robot
This TV Series needs no introduction, it is THE BEST HACKING SERIES in the World! But it is not just that, you see Sam Esmail's Mr. Robot changed the Game! I really don't want to spoil anything.
If you are a hacker, you have seen this, if you are a coder, you have seen this, if you are a film major you have seen this, and maybe studied some episodes too!
But since this List falls under the Hacking realm of Sudorealm let's talk shop! Mr. Robot is the best hacking series because at some points is almost educational! The hacking scenes in this tv series are 100% legit! You can literally get in trouble if you follow the hacks on some scenes.
For example, in episode 6, Elliot (Protagonist, Rami Malek) scolded his Sister, Darlene (Carly Chaikin ❤), because while trying to pass a trojan to a correctional department by throwing USB keys as a lure she used a ready-made script, and the antivirus blocked it, thus making Elliot's plan fall apart. Watch the Scene.
This is only one random scene and from it, you can get the following:
You can hack anyone with a single USB and some good social engineering techniques.
Using other people's malware may trigger antivirus software.
Don't be a script kiddie, learn to code!
Elite hackers can fail too.
And that's just one simple scene, I repeat. There are 4 Seasons of that.
Don't even get me started about the featured Hacker gadgets, like this baby 👉 Rubber Ducky by Hak5
Mr. Robot has shaped the future for hacking tv-series and Movies, and has set a new high on detail! We may never see anything like that again. So, if you haven't had the chance to watch this epic, clear your schedule asap before the world ends.
Before putting on the first episode: Buy a Mr. Robot Mask and feel like a Master L33t H4x0r while watching!
📝A note from your friendly nerd.
I haven't included every series about hackers out there, because I have simply not watched them! I only write about things I have watched. 😉
Therefore, if you have a cool suggestion for me, hit me up on Twitter **@DevThanos**and we'll start a cool nerdy conversation!
🎥🎬 For the Hardcore Hacker Fans
While you're here, you could dive a bit deeper into the Hacker Realm and check out some cool wacky hacky stuff I have written.
But if your mood is only for some good old movie and chill then you can take a look at some other of my lists like:
I am always updating my lists with new movies and documentaries so stay tuned 🎶
Entertainment is guaranteed!
( •_•)>⌐■-■ | (⌐■_■)
You can find some more mojo about this article and leave a comment on my buymeacoffee page Let's Talk 😊
Support this Nerd
My name is Thanos, my hacker name is d3ad R1nger and I am the only coder behind Sudorealm and an Author. I hack for fun and because is what I really loved as a kid. If you like any of my posts let me know.
You can find me on Twitter @DevThanos. Also, you can show your support by Becoming a Member of the nerdiest realm of the internet and Follow the Hacking Category or leave a 👍 on Sudorealm on Facebook
Oh, last but not least! If you are one of those super cool guys that really like to hype people up with crazy acts of kindness And keep the Hacking Spirit awake.

That is if you find my articles interesting and want more! (a really cold espresso is what kickstarts my whole day)
💸 We also provide Cool things for you, related to our articles in the Affiliate Section take a look! That's it for now! I really want to say thank you again I'll keep these posts coming. Happy hacking, and stay out of trouble! 🤓😏